Looking for the best deposit options to use at your preferred online casino? To play for real money on the Web, you'll need to load your registered casino account with funds.
All the Internet casinos recommended on our site have safe and secure means for you to transfer funds without the worry of fraud or dodgy security.
Our listed casinos have a range of payment methods on offer – each with their pros and cons which we detail below so you can find what payment method works best for you and start playing online blackjack for real money with minimal time wasted and zero hassle.
Blackjack for Australian
Real Money Deposits Using Credit and Debit Cards
Generally, financial transactions from credit and debit cards are processed the fastest. This is usually the quickest means of transferring money into casino accounts in addition to withdrawing funds from them. Reputable casinos like Royal Vegas will ensure that using debit and credit cards is safe and reliable.
For complete peace-of-mind, check your casino for certificates that prove the quality of their security. All of our listed online casinos display the eCOGRA (eCommerce Online Gaming Regulation and Assurance) stamp of approval, meaning it has been tested and accredited by a reputable gambling industry watchdog, and is a reliable sign that using cards at this casino will be safe.
VISA: VISA credit and debit cards work at almost all established Web casinos, being one of the most widely accepted and used cards due to deposits made with it being processed instantly. Like other mainstream Australian banks, VISA uses 128-bit Secure Socket Layer Digital Encryption technology to protect your transactions across the web. VISA has no additional fees when you make transactions online so none of your money is wasted in making the transaction. The only downside is if you only have a Visa debit card and not a credit card, it can be difficult to make a withdrawal.
MasterCard: MasterCard is similar to VISA in both popularity and usefulness – it's supported by the majority of online casinos, processes fund transfers instantly and also uses 128-bit Secure Socket Layer Digital Encryption so you know your transactions and details are protected by state-of-the-art technology. MasterCard does not charge you with extra fees for making online transactions so there are no added costs to you funding your casino accounts.
American Express: Because of the extra charges American Express imposes on Internet casinos, you'll find that Amex cards are not accepted as often as MasterCards and VISA. However, certain venues do take Amex cards (usually these are American online casinos). Digital transactions with American Express are very safe – the drawback being casinos simply don't process or support them as often.
JCB Credit: Many Australians don't hold JCB credit cards but a lot of Australia's most popular Web casinos do accept credit cards issued by the JCB Credit Bureau. They are a Tokyo-based company and have a large customer base in Asian countries. If you do have a JCB credit card, they are an excellent and safe way to load and withdraw funds from your casino account.
AUD Fund Transfers with e-Wallets
Electronic fund transfer services are common payment methods for those looking for an alternative to debit and credit cards. Many prefer e-Wallets as a way of funding their casino accounts because it doesn't draw directly from your personal credit and debit accounts.
If you aren't familiar with e-Wallets – think of them as an virtual wallet. To use them you must first transfer funds from your bank account to your chosen e-Wallet provider. From here you may make other Web transactions using the funds available in your e-Wallet. Many people find this method safer than making transfers with providers straight from their bank account, because if something was to happen to their personal details the only funds that could be stolen would be those already in the e-Wallet.
Commonly used e-Wallets we recommend include; Click2Pay, ClickandBuy, Entropay, Ezipay, Neteller and Skrill. The downside to using an e-Wallet company compared to a credit or debit card is that it takes longer to process your transactions. This is because extra precautionary measures are taken, but it can slow down your play. It can take up to 48 hours to process your deposits into casino accounts and anywhere from 24 – 72 hours to process your withdrawals from online casinos.
Neteller: Neteller is the most widely used e-Wallet for transactions with Australian casino accounts. It's easy to use and free to open up an account with the site. Neteller offers premium security, which is why punters playing with large amounts of money prefer using their services, particular high-stake bettors and VIPs. Certain casinos also reward players for using Neteller to load and withdraw funds.
Royal Vegas Casino gives players an additional 10% welcome bonus when you make your first deposit with Neteller. Platinum Play is another online casino that rewards you for using Neteller on their site, granting 100 credits free for your first deposit using the service. Neteller is also supported when transferring funds on your mobile device; the process is much the same as when you do it on a computer.
Skrill: Like Neteller, many casinos give players a bonus of their first deposit using Skrill, formerly known as Moneybookers. We can vouch for their safety standards, as they use top encryption technology to keep your personal details and transactions safe. They also have a mobile-specific version, Skrill 1-Tap, to make depositing on mobile devices easier.
Ukash & other Pre-paid Payment Services
Paying for your casino play with a prepaid card has two main benefits; you don't have to provide any of your personal bank details in the process of transferring funds, and you can only load the amount you have already put on your prepaid card into your casino, which can be useful if you want to better control how much you're gambling. It's also a good choice if you don't have a credit or debit card you can use.
Like all methods we recommend, prepaid cards are protected by high quality encryption technology and top security measures to protect your financial details. VISA and MasterCard offer customers prepaid cards where you first place your card with a specific amount of money. Once the funds are on the prepaid card you can load funds onto your casino Web account as you would with a debit or credit card. The drawback of prepaid cards is they cannot be used to withdraw funds from a real money casino, as they are disposable and not reusable.
Ukash: One of the most commonly used prepaid cards for online gambling, they have partnerships with many established web casinos, including G'Day Casino, Royal Vegas, Guts Casino, 7 Sultans Casino and more. An extra perk of using Ukash – all aforementioned casinos offer an extra 10% on your first deposit using the service.
What about Cheques or Direct Bank Transfers?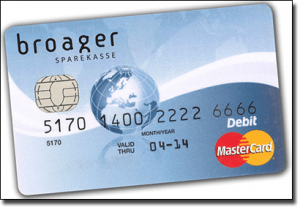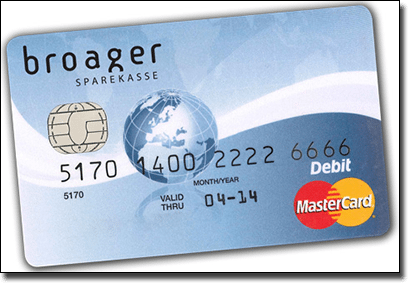 For most online casinos it's not possible to deposit funds using a bank cheque. However, some casinos do offer withdrawals via cheque. If you choose to withdraw from your casino account with cheques you simply fill in your details and it will be mailed out to you.
Direct Bank Transfers is when funds are transferred directly from your bank account and into your casino account. Players choose this method because banks utilise their bank's proven technology to protect your transactions. For those who are wary of making online transactions (credit and debit cards etc) because they are distrustful of the Net, direct bank transfers are a good way to eliminate doubts from your mind when transferring funds.
Bank wire transfers, or direct bank transfers, also allow you to transfer larger amounts of money than credit or debit cards all in one go.
Direct bank transfers means that your bank is dealing with the casino for you. Generally to start a bank transfer you sign up at the casino you want to play at. Blackjack.com.au recommends the above casinos because they have Australian bank accounts that you can deposit to. This means you are only transferring money to another account in this country.
The drawback of bank wire transfers is that they aren't free and they can be time consuming.
There are extra administration fees for this type of payment. Although the price of fees from most banks isn't too significant the extra fees can add up if you're regularly using direct bank transfer services.
Another drawback is that a significant deposit can take 24-48 hours to be processed. Generally for larger deposits you will need to contact your bank via phone or in person at a brick and mortar bank to initiate the transfer.
Other Payment Services
For those familiar with PayPal, POLi is the best alternative for loading and withdrawing funds from casino accounts. Unfortunately, PayPal isn't available for Australians to use on gambling casino accounts, despite its widespread support elsewhere. POLi provides this service, which is why it's a popular choice for regular players. It works the same way as PayPal and PayPal users will have no trouble using it as the two are very similar.
POLi is free to use and doesn't require you to register for any new accounts. All transfers made through POLi are protected with the highest measures. POLi payments are available to most major Australian banks including; ANZ, Bank of Queensland, BankWest, Bendigo Bank, Commonwealth, Westpac, NAB, St. George Bank and others.