THERE are many different types of blackjack games available online in 2023, with most gambling sites having upwards of 10 different titles to play for real money. The different online blackjack variants available to you, will largely be determined by your location and the laws you are playing under. Australians for instance, cannot play real money online blackjack variants legally, while countries like the UK have a fully regulated gambling industry. Below we will break down some of the most popular online blackjack types and games.
---
Online blackjack variants available in December, 2023
Online blackjack is one of the most popular casino games in the iGaming industry. Previously and still to this day, punters enjoy the thrill of playing blackjack in land-based casinos all across the globe.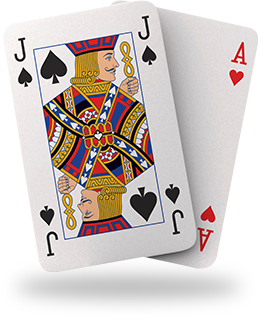 So, with the introduction of online casinos, you can now play the classic blackjack game from wherever you are via both desktop computer, and portable Android and IOS devices. You only need a good connection for the best experience.
Over the years, casino software developers have designed multiple variants of the classic blackjack card game. This is to ensure that every player's taste and preference have been catered to in the huge iGaming industry. So, on this review page, we have discussed 10 of the most popular online blackjack variants you can play at any of our top blackjack sites.
1.

Classic Blackjack

Classic blackjack is the original version of the card game. In the beginning, both the dealer and the punter get two cards, with one face down and one face up. The aim of the game is to get to 21 or close to 21. So, you will win if your cards have a higher value, but if the total goes over 21, it means that you have busted. Another feature you should know about in Classic Blackjack is that the dealer hits a soft 17, doubling and splitting are allowed, and only two resplits are allowed in the card game.

2.

Spanish 21

Spanish 21 is one of the most popular blackjack variants. Spanish 21 gameplay is quite simple you only need to play more and learn it to increase your winning chances. In this game, you can redouble the blackjack cards up to three times, but cards with 10s are not usually present in the decks. So, it will only contain six to eight decks of cards, giving a higher house of edge. Doubling is also allowed even after a split, and the dealer has to stand on soft 17.

3.

Double Exposure Blackjack

In this version of online blackjack, the dealer's both cards are face-up. This may sound like a good thing for you, but the casino has to make sure they don't lose their house of edge. So, its payout is usually 1:1, and it has an RTP of 99.33%. When it comes to Double Exposure Blackjack rules, the minimum bet is usually 1 unit, while the maximum bet is between 40 units and 1000 units, depending on the casino site you visit. In online Double Exposure Blackjack, you win if you have a higher hand than the dealer but less than 21.

4.

Blackjack Surrender

'Surrender' is one move in blackjack that is not well-known among punters. It's only available in the Blackjack Surrender variant. The aim of the feature is to allow you to save at least half of your wager by folding your blackjack hand early before it meets that of the casino dealer. Playing Blackjack Surrender is quite simple. It follows the basic blackjack rules of 21. But you must know when to surrender – early surrender (before the online casino dealer turns their cards) and late surrender (it lets you do the same, but only after the casino dealer checks for a blackjack).

5.

Super Fun 21

Super Fun 21 is not that different from the classic blackjack game. The basic set-up is still six decks, but in this version, you will always win on blackjack. Also, it only pays out even money unless there are two diamonds then it will pay 2 to 1. The house edge of Super Fun 21 is not that low compared to other variants. It's actually between 1.2% and 1.6% in favour of the casino. Another feature to look out for with this variant is – when you hit a soft 20, make sure to always 'stand'.

6.

Vegas Downtown Blackjack

The basic rules and features of Vegas Downtown Blackjack are not that different from the classic card game. So, the aim of the game is to get a higher hand than that of the casino dealer. But in this version, you have to play with two deck cards, and it has no surrender. Another feature that stands out in Vegas Downtown Blackjack is that it pays 3:2 and has an RTP of 99.62%. This real money casino blackjack variant also does not have any side bets, and you are allowed to double even after a split.

7.

Progressive Blackjack

An online progressive blackjack game is a version that offers players the progressive payout option. You should, however, note that the specific wagers are different for every online casino. But there is a general rule — the progressive blackjack pools are usually based on side bets and not the main bet. The payout on progressive blackjack games may sometimes reach six figures. It all depends on the casino payout ratio and your luck. So, make sure you do more research about the player payout ratio of the iGaming site you wish to visit.

8.

European Blackjack

The online European Blackjack version is quite similar to the classic card game. But here, you have two cards face up while the dealer has one card face up and the other face down. You must first decide after seeing your two cards, after which the dealer can see their face-down card. So, in European Blackjack, the player has an advantage over the casino dealer. Other features you will find in this version are: the dealer stands on soft 17, the dealer's blackjack versus the punter's blackjack usually results in a push, you will only be allowed to double down if you have a total of 11, 10, or 9, and you can only double after splitting, but you cannot re-split.

9.

Blackjack Switch

In online Blackjack Switch, you have to make two initial wagers of equal sizes. You can switch the second card you are dealt to each hand in order to create the best hand possible. The main reason for this move is that in case the dealer busts and goes up to 22, then the blackjack hand will result in a push instead of a win for the punter, as is the case in traditional blackjack. This real money blackjack variant is also available in mobile casinos. So, you will get to enjoy the thrill of playing it from wherever you are, provided you have a steady connection.

10.

Live Dealer Blackjack

A live dealer blackjack casino game is any blackjack version that is offered at an online casino. But it's controlled by an actual dealer and live-streamed in HD from a land-based casino studio. The live dealer blackjack type usually has a chat feature that allows players to communicate with the dealer and other players in real-time from wherever they are. You only need a compatible streaming device and a good connection for the best experience. You will find many different variants of blackjack available in live format, including classic, European, Spanish 21, Pontoon and many others.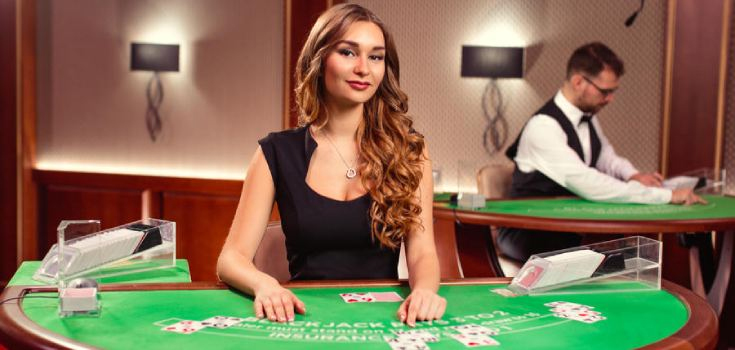 ---
Blackjack variants set online gambling apart
In conclusion, the iGaming industry is huge. So, having multiple online blackjack types caters to every player's taste and preference makes sense. Over the years, different software developers have come up with these blakcjack variants, so there is something for everyone.
You only have to pick the blackjack type that works for you as an online player. But always keep in mind that online blackjack gambling is a game of chance. So, there is no specific strategy that you can use to win at an online casino. It all depends on how lucky you are. Visit any of our top online casino sites today and start playing the classic card game from wherever you are!