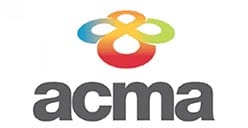 OVER 30 prominent offshore gambling operators, including Pokerstars, LeoVegas.com and Pinnacle.eu, have withdrawn from the Australian gambling market, a report on the Interactive Gambling Act by the Australian Communications and Media Report (ACMA) shows.
The overhauled IGA laws came into effect on September 13, 2017, and effectively made it illegal to operate an unlicensed wagering company in Australia, while it also banned online poker and casino games.
"Over the past year, we've moved decisively to disrupt the provision of illegal offshore gambling to Australians,' said ACMA Chair Nerida O'Loughlin.
The overlooked factor in O'Loughlin's assertions about the success of the updated gambling laws, is that while gambling companies who were operating in Australia included those licensed in the United Kingdom and Malta (UKGC and MGA) were willing to comply, the government has far less sway or pull with regulators from Curacao, Panama and Costa Rica, with many of their licensees marketing to Australians.
O'Loughlin points to a report from the Global Betting and Gaming Consultants which shows that revenue to illegal offshore gambling websites is falling, with some predicting it could fall as far as 50% between 2017 and 2018, but reliable statistics are non-existent when it comes to some offshore expenditure.
"We've made it clear that Australia's laws are unambiguous," said Ms O'Loughlin.
"If you provide prohibited or unlicensed gambling services to customers in Australia, you are breaching Australian law and we will take enforcement action."
The newly released report also shows the education campaigns and ways the Government is enforcing the regulations, with the aims being to raise awareness of the harms of gambling and encourage compliance.
"We've received valuable support from overseas gambling regulators and third parties such as software providers and payment processors to change behaviour in the offshore gambling market," said Ms O'Loughlin.
"We expect the combination of clearer laws, an active regulator and stronger enforcement measures to continue to disrupt the provision of illegal interactive gambling services to Australians."
Australians, particularly online poker players, have been left devastated by the withdrawal of operators like Pokerstars, which is owned by the Stars Group, who also own regulated betting operator BetEasy.
Some industry insiders believe it is just a matter of time until the Australian laws are adjusted again to properly regulate the iGaming industry, including poker, as money continues to pour to offshore jurisdictions.
Breaching the Australian gambling laws can cost a corporation up to $8 million per day.