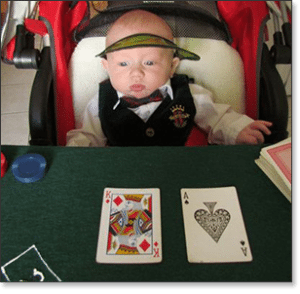 Australia boasts arguably the most vibrant and diverse gambling scene in the world. Whether you enjoy hitting the blackjack tables at a traditional casino, willing your gallopers home from the track-side, or kicking back with a few beers and a bet at the local pub – there is something for everyone. And that's not even taking into account the multitude of online casinos that cater for the Aussie dollar.
Recent figures show more than 80% of Australian adults participate in some form of gambling, making it one of the country's largest and most lucrative industries. As such, there are strict rules and regulations the operators and we punters alike must follow, to make sure everything is safe, fair and legal. The most important is the enforcement of laws concerning the legal gambling age.
At What Age is it Legal to Bet in Australia?
In Australia, all participants in licensed games of chance must be at least 18 years of age. Each state is responsible for its own gambling legislature, with certain regulations varying from state to state, but the legal gambling age is fixed nationwide. Failure to comply with these laws is considered a criminal offence, and venues that allow under-age gambling can suffer severe penalties – including the removal of their gaming license.
Australian Laws for Online Casinos
The last decade has witnessed an enormous boom in Internet gambling, and an equally sharp rise in public discussion regarding gaming laws. The Australian Government has approved plenty of legislation on the matter in recent years, but many punters are unsure as to how that affects their right to gamble on the Web.
There is a misconception within the mainstream media as to the legality of gaming websites in Australia, with some news outlets claiming it is against federal law to play casino games online. This is grossly inaccurate. While there are tight restrictions with regards to operating and advertising in Australia, it is perfectly legal for citizens to use online casinos in this country.
Despite the confusion brought about by the Interactive Gaming Act 2001, Web casinos are subject to the same basic laws as all brick-and-mortar venues. All Australian players must be 18 years or over, and site operators can request that account holders present evidence of various ID and proof-of-age documents – just as the security staff at a land-based gambling establishment would do. Such documents include:
Driver's license
Passport
Birth certificate
Australian citizenship certificate
State-issued ID card
State Gambling Authorities in Australia
As we mentioned earlier, each state and territory is charged with the legislation, supervision and licensing of gaming in its own jurisdiction. For more information on gambling regulations in your state, please check out the websites below:
Australian Capital Territory
ACT Gambling and Racing Commission
New South Wales
Office of Liquor, Gaming and Racing
Independent Liquor and Gaming Authority
Northern Territory
Queensland
Office of Liquor and Gaming Regulation
South Australia
Independent Gambling Authority
Consumer and Business Services
Tasmania
Victoria
Victorian Commission for Gambling and Liquor Regulation
Western Australia