Skrill is a well-established digital wallet service that is trusted and utilised all over the world. As an e-Wallet, Skrill provides an extra barrier between your main bank account and any merchants you're dealing with over the Internet.
If you're playing real money blackjack at one of the digital casinos we have written about, you should be safe anyway, but the added security that Skrill offers its customers does provide extra peace of mind so you can play real money blackjack on the Internet knowing you are secure.
Note: This page is intended for our international readers only. Online casinos are banned from accepting Australian players as of September 2017 following the introduction of the Interactive Gambling Amendment Bill 2016, so for Australians the content on this page is informational in nature only.

Blackjack sites featuring Skrill
Casino
Bonus
Games
Pokies
Signup
About Skrill/Moneybookers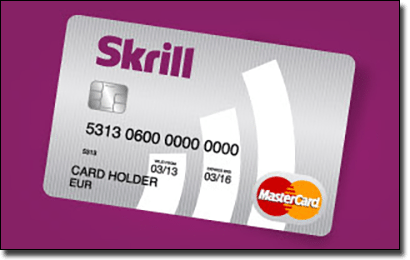 Skrill, which was once called Moneybookers, has been a popular digital wallet service since it was established in 2001. Today there are roughly 36 million happy Skrill customers so you can rest assured that they are a trusted and well-utilised service. People use Skrill because of the added security the service provides, how easy it is to pay with Skrill over the Internet, and how widely accepted Skrill is at online casinos. '
You don't need a credit card to use Skrill and you don't have to share your personal or financial information with anyone you're dealing with over the Internet, which is a significant bonus if you're a bit wary of making transactions over the Web.
How to deposit casino cash using Skrill
Paying with Skrill is at an online casino is a very simple process. Firstly, you need a casino playing account at your preferred site, and you need to be signed up with Skrill. If you haven't registered with your Internet casino or Skrill you'll need to do this first, but registering with either shouldn't take more than a couple of minutes.
If you have set up both these accounts you can go ahead and make a deposit into your playing account using Skrill. Here's our step-by-step guide to keep things really simple:
1. Load your Skrill account with funds. To do this you don't even need a credit card, but you do need a bank account.
2. Log into your casino playing account and head to the Banking or Deposit section of your preferred Web casino.
3. When you go to make a deposit you will be presented with the list of deposit options available. As a Skrill customer the good news is that virtually all of the reputable Internet casinos welcome deposits made with Skrill.
4. Select the Skrill option and choose the amount of money you which to transfer into your playing account. When you're making a deposit from your Skrill account there are no additional personal details that you need to disclose, so your banking information is kept private from any third parties.
5. Skrill payments are often deposited instantly so you can begin playing real money blackjack online as soon as you want. At some Web casinos you may have to wait a couple of days.
Moneybookers security explained
Skrill has state-of-the-art digital encryption protection technology that are leading in keep your details and funds entirely secure from anyone trying to hack a transaction. When you make a payment online with Skrill you are only ever revealing your Skrill username, which means you don't have to share your privy info with any online merchants.
In addition to Skrill's Secure Socket Layer digital encryption technology, there is also a team of security experts working to keep you safe around the clock, they monitor any suspicious activity and are on the lookout for fraudulent activity. As a Skrill user you are also educated on what scams, phishing and other fraudulent activities may look like so you can be on the alert and prevent any money, details or identities being stolen before it occurs.
With these three key methods, Skrill successfully keeps its customers safe and secure when dealing with real money deposits made over the Web.
Does it cost anything to pay with Skrill?
Online casinos don't usually have a fee for making a deposit with Skrill. In fact, some Internet casinos offer you a 10% deposit bonus the first time you make a deposit with Skrill (provided you enter the promo code). On the Skrill side of things it's free to pay an online merchant, i.e. a Web casino. Uploading funds into your Skrill e-Wallet is often free but there are some payment options that do involve a small charge. It's free to receive money into your Skrill account, so if you're withdrawing money from your casino playing into your Skrill account that would be entirely free.
Mobile gambling deposits with Skrill 1-Tap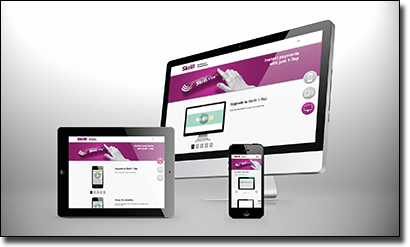 Skrill has special apps that allow you to use Skrill just as easily as you would from a desktop computer. Just like when you are using Skrill on an actual computer, Skrill is available 24/7 and has all the same security advantages.
What's more is you can use the same Skrill account from a mobile device and be eligible for the same Skrill loyalty rewards, in fact sometimes you are offered exclusive deals and promos because you are using Skrill from a mobile device.
The Skrill app is compatible with iOS phones and tablets and Android mobiles and tablet devices, but there is a separate app to be downloaded for each of these.
To use Skrill on a mobile device, simply download the app and then log into your account. After you've logged in once your mobile device will remember your login details and you'll only need to enter a 5-digit pin in order to access your Skrill account.