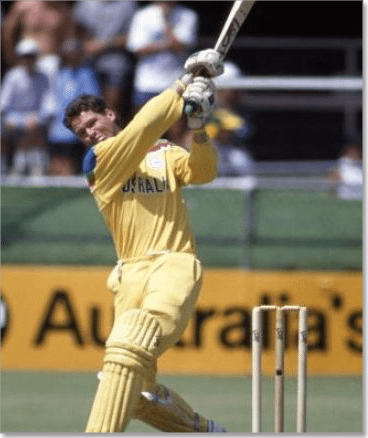 An Australian summer wouldn't be complete without several things; burning yourself on the car seatbelt, the smell of snags sizzling on the barbie, cold beers on the beach and the ever-present lull of cricket playing on the TV or radio.
Whether you are a loyal cricket fan or liken the game to watching paint dry, cricket and Aussie summers go hand in hand like sunburn and singlet lines.
Royal Vegas Casino is getting into the spirit of summer down under by offering lucky punters the chance to win a box seat for the 2015 ICCC Cricket World Cup.
How does the promotion work?
For your chance to win tickets, sign up at Royal Vegas Casino before March 3, and once you're signed in, go to the casino lobby where you'll find the promo banner, or click the 'VIP Event' tab and once you've tapped on the promotion, hit 'enter now'.
To be eligible to win it's all about loyalty points. Players earn loyalty points every time they play any casino game on RVC. For every 100 loyalty points you earn, it's counted as one wicket, and each wicket constitutes one entry ticket towards the major prize. If you manage to score all 10 wickets you'll also earn one bonus ticket to the prize draw.
A tasty cash prize of $5,000 will also be awarded to the player who scored the most wickets within the promotional period, so start laying down your bets now for a slice of the pie.
The lucky winners will be drawn on March 4 2015.
What exactly is the prize?
Cricket lovers and haters alike will be crossing their fingers for a chance at this incredible prize with the exciting lure of being treated like royalty for the day. RVC is offering 18 double packages to the World Cup quarter final clash on March 19 at the famous Melbourne Cricket Ground.
More than just tickets to the event, winners receive return flights, a luxurious one night stay in a four-star Melbourne hotel, a private hosted suite at the MCG and a meet and greet with the legends over at the Royal Vegas Casino VIP team. This isn't the usual cricket experience of downing West End from plastic cups on The Hill, we're talking some next level star treatment!
Blackjack Games at Royal Vegas Casino
RVC offers a huge variety of casino games, not just blackjack but online pokies, roulette, baccarat, craps, keno, scratch cards and more. The selection of blackjack variants is exceptional, so racking up points to score a wicket will be easy with 44 great blackjack titles including Atlantic City Blackjack, Vegas Strip Blackjack, European Blackjack, Vegas Downtown Blackjack, Double Exposure, Super Fun 21, Pontoon and many more.
New players to Royal Vegas can also take advantage of a $1,200 sign-up bonus, giving you even more chances to enter the draw for the Cricket World Cup prize package.
Win a Porsche with Royal Vegas Casino
If the cricket is simply not your cup of tea, perhaps the chance to win a Porsche might get your mouth watering. RVC is also offering players the chance to play for their share of over $250,000 in bonus credits and other real world prizes, along with the main draw card, a choice of either a Porsche Boxster or Porsche Macan, each valued at a measly $99,000 each.