Blackjack table limits aren't simply enforced by the Fun Police as a way to restrict player liberty; minimum and maximum blackjack stakes actually exist for important reasons, to protect both players and casinos.
First of all, blackjack table limits work like insurance for casinos, protecting them against bankruptcy by ensuring that a player can't make a bet bigger than the casino is able to pay without going bust. Betting restrictions also serve as a way to make sure players are gambling within their financial means and provide different options for recreational players compared to high rollers.
Differences Between Online and Land-Based Casino Blackjack Betting Limits
Blackjack table limits vary hugely between different venues and are as diverse online as they are in brick and mortar casinos. Online players can search through a range of trusted online casinos in order to find a blackjack variant with the minimum or maximum bet allowance they are looking for. Exploring through the blackjack titles offered through these secure casinos will give you an idea of just how different blackjack table limits can be.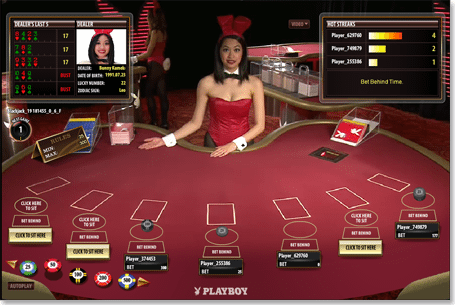 One of the many benefits to playing online blackjack is that virtual casinos offer a lot more leniency on minimum and maximum bets. While table limits vary from venue to venue, the online betting restrictions are much more diverse than you'll find within the walls of a real casino.
While esteemed Web casinos have table limits similar to real life venues (with minimum bets typically around $5 and maximums of $500), there are some online 21 games that can be played with minimum bets as low as 50 cents and maximum bets well into the thousands.
Within a real land based casino, the table limits are clearly displayed at each blackjack table, so punters can literally walk around and choose a table appropriate to their preferences. Although betting options fluctuate from venue to venue, the following betting limitations can typically be expected on blackjack games within land based Australian casinos:
• Min $10 – Max $500
• Min $15 – Max $700
• Min $25 – Max $1,000
• Min $50 – Max $2,000
• Min $100 – Max $4,000
The different blackjack table limits makes it easier to separate recreational punters who are more inclined to make real money bets to play for the fun of it, from the high rollers who are laying down serious cash in the hopes of scoring a big win. Betting limits allow all players to gamble within their means.
Blackjack Table Limit Variations
Blackjack table limits aren't as straightforward as simply telling players the minimum and maximum bets they are allowed to play. There are several other betting variations in addition to these limitations.
Side Betting Limits
Side bets in blackjack add an extra element of excitement to an already thrilling casino game, while furthering a players potential to win. The limits on side bets are usually considerably less than the minimum bet enforced by the table, with online blackjack side bets typically falling around the $1.00 mark. These low wagers give players the chance to throw in a quick additional bet without too much thought to add to the entertainment and winning potential of the game. Side bets vary hugely between games, so make sure to check the rules of an individual game to see what its limitations are on side betting.
High Roller Blackjack Limits
If there's one thing casino's love, both online and offline, it's high rollers. High rollers throw down such high stake bets that bricks and mortar casinos have their own exclusive areas designated exclusively for these VIP players, where singular bets can be up round the tens or hundreds of thousands. And when we say high rollers we mean it, as some of these exclusive sections require players have a minimum of one million dollars simply to enter. As you can imagine, the minimum and maximum bets are astronomically higher for high stake blackjack games than the table limits in standard blackjack.
High rollers in the online casino world aren't anywhere near this level, with a high stake online blackjack bet more likely to be a few hundred dollars. Online gamblers also need to be invited by the virtual casino to become a VIP member, which is a privilege earned based on betting history and venue loyalty. Although the maximum bets in online high stake blackjack are much lower than those found in land based casinos, these highs take games still have the potential to bring some huge wins for online high rollers.
Live Dealer Blackjack Table Limits
Live Dealer Blackjack offers different table limits to standard online blackjack. The following betting limits currently apply at our recommended live dealer casinos for international players (subject to change without notice):
• All Slots Casino – min $25 – max $500
• Royal Vegas Casino – min $25 – max $500
• G'Day Casino – min $5 – max $300
• Guts Casino – min $5 – max $5,000
• 7 Sultans Casino – min $25 – max $500
Blackjack table limits provide casino security and overall fairness for players. With such varied minimum and maximum betting limits on offer online, table limits don't have to be seen a frustrating restriction, as the beautiful wide world of the Internet provides something for all player preferences.
Sign up for an account at www.Casino-Mate.com and redeem up to $1400 in matched deposit welcome bonuses and start playing a diverse range of blackjack games with flexible table limits.