It's hard to remember a world where Facebook didn't exist. As a brand name and software platform, Facebook is an undeniable beast when it comes to influence and revenue. Gaming companies and other software developers have capitalised on the social media platform for online blackjack games in the last few years. But why the sudden interest in branching out on these social sites?
Virtually every single person with a social media presence has an account on the website, and we'd be hard-pressed to find a person who doesn't recognise or know what it is. It's literally taken over some people's lives. This has made the likes of Facebook and Google+ the perfect platforms for social gambling software developers to acquire new sign-ups and gain increased exposure, and because a market beyond the typical gambler exists.
Whatever genius first crafted blackjack around the social aspect of Facebook is probably laughing themselves all the way to the bank. But, in all honesty, while social media casino games have done really, really well, they also really, really suck. Here's why.
Facebook Blackjack is too Mainstream
Social media versions of 21 are often watered down experiences of our favourite game which need to cater for the mass market rather than the serious gambler. Facebook blackjack from DoubleDown or Zynga, for instance, implement a multiplayer system which allows other Facebook users to play blackjack together, but it's otherwise the base game of 21 with in-built social media features.
This is fine and dandy, but for the serious gambler, an option to share your game activity with friends via your news feed isn't exactly preferable over the huge range of features dedicated real money blackjack sites provide. There's no option for a Live Dealer, no true long-term membership rewards, very few bonuses, competitions or promotions, and zero chance of playing all variants such as Spanish 21 or Pontoon – it's essentially the bare-bones template of blackjack with some "social" aspects thrown in.
Social media blackjack games also have to meet a wider range of restrictions that naturally comes with blackjack on a communications platform where minors are guaranteed to be exposed to such content. This usually means the true gambling experience is masked under the guise of "fun social games" with flashy cartoon graphics to blend in with the other non-gambling games on offer, and these are features the majority of serious blackjack players will probably find as off-putting before they even give it a click.
Not About the Real Money
The social emphasis placed on Facebook versions of blackjack gets in the way of the point of playing 21 on the Web: to win money. We love making friends at the live tables, making small-talk with the dealer and even, once in a while, competitive multiplayer in online blackjack tournaments, but in the end our love for the game is mostly about the thrill of obtaining that winning natural hand of 21, and the big prizes on the other side.
It's hard to take games blackjack hosted on Facebook and other social media websites seriously when they're constantly throwing advertisements in our faces and treating players like they're kids with stylised cartoon graphics.
Of course, both of these downsides are there for reasons – the former because ad revenue is how casino developers on Facebook get a bulk of their profits, the latter because they want to attract a larger mainstream audience – but real money players don't need these annoyances when higher-quality games are available in abundance elsewhere on the Web.
Quality and Security of Internet Casinos
The dedicated software and back-end technology that powers online casino sites not only provides a more authentic experience, but a more thoroughly enjoyable one. You know you're getting the full range of options at a site such as Royal Vegas Casino, who offer live dealer blackjack, mobile blackjack, real money and practice play without the social media focus watering down the overall gaming experience.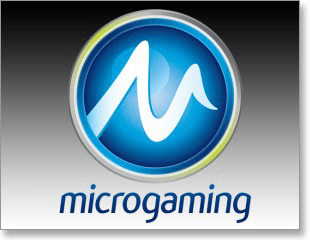 These sites also utilise Microgaming software, industry proven casino software which powers the majority of the best Web casinos, and is highly regarded as the most secure, stable and trusted software on the net. They're also recognised by industry watchdogs such as eCOGRA (eCommerece Online Gaming Regulation and Assurance), who only award sites with their certification if they're proven to provide fair and safe gambling experiences.
Social media gaming giants such as Zynga don't have access to such tech and rely on their own in-house software; while it's not exactly the worst in terms of quality, you're just not getting the full experience. They also aren't as consistently regulated by proven gambling industry watchdogs – while this doesn't necessarily mean they're any less safe, they just don't provide or guarantee the same level of peace-of-mind that comes with other online establishments.
Real Money Blackjack Beats Social Media 21
We recognise it's easy to say these games aren't the best blackjack games in existence when talk is cheap and statistics are a hard figure to argue against.
As of 2012, social casino games account for 13 percent of game playing on Facebook, which has 955 million active users a month, with about half of them comprised of actual game players. This is according to the president of DoubleDown, a leading developer in social media blackjack games.
The potential to encourage demographics who would never touch a online casino game before is there – everyone uses Facebook, and a few software companies have already seen major success. From a business standpoint, it's a profitable venture.
Stats aside, though, any informed gambler who has dabbled in the gaming experiences offered by the best major online casinos would quickly see the software of these social media games is inferior in nearly every single way.