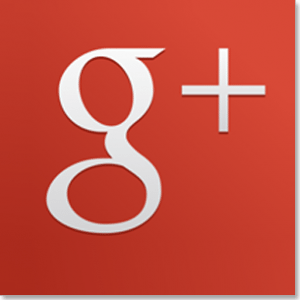 Google + is a tool the serious online gambler should look at using. It can help you keep in touch with friends and provide you with the latest news from your favourite casinos.
Google's answer to Facebook has been around since 2011 and quickly spread to become one of the most widely used services in the world. Now there are currently over 540 million people who have Google+ profiles and actively use their accounts.
Google + can either be used as a background account for Google services such as Youtube, Gmail, Google Music and more. With your account you can also join Google+ Circles and follow other uses so you can stay on top of the latest news, see what your friends are up to and interact with others socially online.
Note: As of September 2017, online casinos are banned from offering their services to Australian players. The information in this article is directed at international readers only – we do not endorse any casinos for Australian readers.
Google+ & Blackjack
If you enjoy playing blackjack online you can use Google+ to your advantage. If you know what you're doing you can really enhance your online casino experience with Google+, and make the most of your games of 21.
We recommend following your favourite Web casinos on Google+ as it's a great way of finding out the latest news as soon as it comes out. For example if there is a new promotion where you can gain extra loyalty reward points for playing 21 at your regular online casino, you won't miss out on the opportunity because you didn't know about it.
It's also common for virtual casinos to release the latest news on their games on Google+, so you'll know about all the latest blackjack variants offered by your online casino as soon as they are released.
Google+ Blackjack & Socialising
Google+ also makes it easy to share exciting news with your circles of friends and colleagues which means if you have friends who also enjoy playing blackjack online you can quickly and easily notify them on upcoming details, newly released games or any other exciting blackjack news.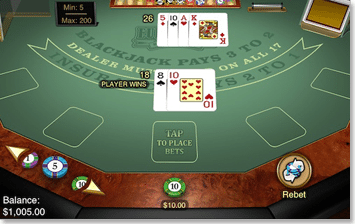 Casino-Mate, Royal Vegas Casino and 7Sultans Casino all have Google+ accounts that you can follow for regular updates.
In addition to written articles 7Sultans Casino also uses Google+ as a platform for all their informative Youtube videos, if you want to find out how to play the basics of blackjack, improve your 21 tactics or learn how to deposit or withdraw funds for when you want to play blackjack with real money then head over to the video section on the 7Sultans Casino Google+ page.
Using Google+ to claim bonus bets
Recommend people in your Google+ circles to blackjack tournaments and certain casinos and you could receive bonus bets.
For example at Royal Vegas Casino you can invite friends to sign up an account with them via an invitation on Google+ or Gmail. If they take up the offer and do sign up through the link sent in the email you sent them then you receive a 50 credit refer-a-friend bonus, and this is not a one off offer.
For every friend that is signed up through you, you will receive another 50 credit bonus. Plus your friend will receive a free 10 credits in addition to any other welcome bonuses they are eligible to claim.
At G'Day Casino you will receive a free $10 deposit into your casino playing account for every friend that signs up from one of your Gmail or Google + invitations. Look out for any refer-a-friend bonuses you can take advantage of through your Google+ profile, it's likely your favourite online casino will offer you some form of reward for doing so – which means extra funds to play real money blackjack.