With the online casino world booming, advances in Flash and Java software now mean players can enjoy the fun and excitement of playing for real-money with no-downloads, directly through their web browser. While Google Chrome and Safari are considered the leading two web browsers for both PC and mobile devices respectively, Mozilla Firefox comes second in both categories according to browser statistics from 2016.
If you use Mozilla Firefox, or are interested in making the switch, but want to find out how it will affect your online gaming experiences, then read on for our comprehensive summary of the browser and its suitability for visiting online casinos.
Note: This page is intended for our international readers only. Online casinos are banned from accepting Australian players as of September 2017 following the introduction of the Interactive Gambling Amendment Bill 2016, so for Australians the content on this page is informational in nature only.
Best Firefox casinos for real money blackjack
Casino
Bonus
Games
Pokies
Signup
About Mozilla Firefox
Firefox is a free and open-source web browser, developed by the Mozilla Foundation, which is available for download on both desktop and mobile devices.
The objectives behind the development of the browser were to create a simple format with safety at the forefront, with users able to add on extras to the basic browser if they want additional features.
Is online blackjack compatible with Mozilla Firefox?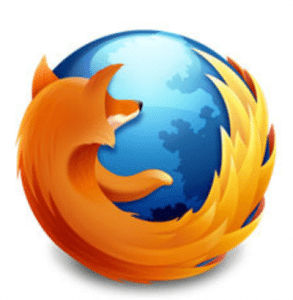 The vast majority of online casinos favour an instant-play format which requires no download onto your computer or mobile and is able to be played directly through your web browser.
This adds a layer of convenience, with players able to start playing the casino game of their choice immediately, while there is no concern of downloading any nasty programs onto your device.
Additionally, it's a great choice with the added security of being one of the world's top web browsers, while it is also available for users of both Windows and Mac devices.
Benefits of using Mozilla Firefox
Why should you choose Firefox over its two biggest rivals – Chrome and Safari? Well, Firefox does come with some major benefits which are pivotal to consider when visiting online casinos to play Blackjack.
Performance: Considered to be on par with the leading Web browsers in regards to performance, Firefox is a brilliant choice for online casino players, offering smooth, uninterrupted gameplay at fast speeds (depending on your internet connection, of course!)
Layout: Firefox is a minimalistic browser, leaving a rather large screen space for casino players. While it is simple, it does include all your basics such as a search bar, home icon and a star icon to bookmark your favourite site.
Safety: Firefox is an open-source web browser, which effectively means it does not contain hidden programs such as tracking software within the coding. This ensures your security and privacy are not compromised when using this browser.
Synching: If you play at the online casinos using more than one device (e.g. on both your computer and phone), Firefox has a cool feature which synchs all of your information over all shared devices which allows you to access your starred items, saved passwords and customised settings.
Firefox for phone or mobile blackjack
Safari is currently the number one mobile Web browser, mainly because it is the app already downloaded on every iPhone and iPad.
However, if you are looking for a change, Firefox is a brilliant alternative for playing mobile blackjack, which is ideal for smartphones and tablets, with the browser optimised for these devices.
Features include a menu bar which disappears when scrolling down or during gameplay which stay hidden when playing games through an online casino – allowing more of the screen to be taken up by the game itself which enhances the overall playing experience.
Firefox also allows you to select the full desktop site rather than just the mobile site, which can give mobile players a wider selection of online casino games, not just the ones specifically designed with mobile users in mind.
Best online casinos for Firefox users
A wide range of online casinos are compatible with Firefox, with all of our recommended casinos mentioned below featuring the highest standards in safety as well as a lucrative sign-up bonus to stock your playing account full of cash.
Our top rated blackjack sites which support Firefox are as follows:
If you want to try playing real money blackjack using your Firefox web browser, we recommend Guts Casino for a wide range or instant-play blackjack and live dealer blackjack games. New players can take advantage of a welcome package that includes a 100% matched deposit bonus and 100 free spins to use on selected slots.